Overall solutions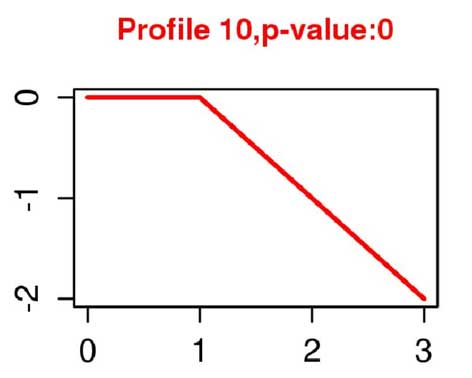 When designing experiments, we often need to understand the expression trends of genes over time, temperature, and drug concentration. When the organism changes in a certain order or is stimulated by the external environment (for example, induced by different concentrations of chemical drugs), the changes in gene expression will also show trend characteristics. STC is to discover the trend characteristics of gene expression, concentrate genes with the same change characteristics in the change trend, so as to find the most representative genome in the experimental change process, and reveal the biological sample. According to the changes of genes at time points, MedAI clusters accordingly according to the expression trend of genes, uses hypergeometric test to find significant trends, and finds genes related to trend changes. MedAI can provide you with the following series test of cluster service: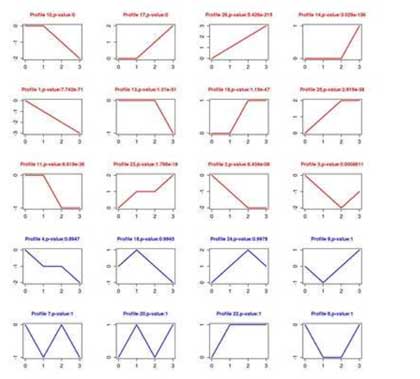 STC-GO
In the trend analysis, STC-GO can be used to further analyze the GO function of the genes in the significant trend model to see which functional pathways the gene clusters are mainly concentrated in.
Single trend chart
Each profile in the general trend chart corresponds to a trend chart with its own gene.
Single trend model
The abscissa represents the time phase, and the ordinate represents the expression change range.
Trend Model Summary Table
All significant trend models are listed in the trend summary table. The parameters in the red box indicate the magnitude of the gene change at each point, and the green box is the statistical test parameter.
List of trend models
A single trend model list lists the specific values of genes in each profile at each time point.