Overall solutions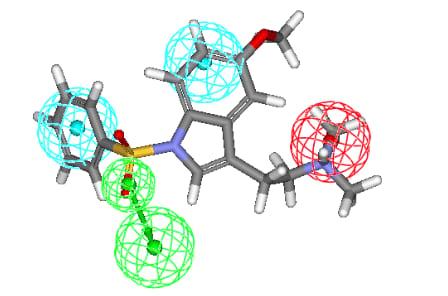 In order to obtain an accurate pharmacophore model, first we use the 3D structure of the correct compound. Therefore, factors such as valence, bond level, protonation state, tautomerism, and stereoisomerism must be carefully examined. In addition, another prerequisite for obtaining an accurate pharmacophore model is that the compounds used to construct the model have similar binding modes.
The process of constructing a pharmacophore is:
Select-group ligands that are active to the same binding site in a specific target.
Perform conformation analysis of all ligands.
Specify the characteristics of the pharmacophore.
Superimpose the conformation of the ligand to obtain the pharmacophore model.